Welcome to Onolla
Onolla joins the dots between what's going on in the physical world and how we can flow with it. We work with best-in-class natural products and holistic health experts, brimming with time honoured self-care rituals and advice. 

We are thrilled you are here and look forward to helping you bring self-care home.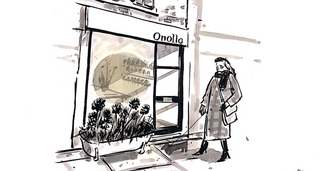 Why Onolla?
Onolla is an acronym for Online Now, Offline Later and striking this balance is a thread running through all we do because I think being online so much is going to be one of the big ongoing health hazards and our purpose is to help people balance that out with bringing nature into their lives. Plus of course we are on and offline too, trying to strike the balance of convenience and IRL in natural health and beauty retail too.

It's astounding how disconnected we have become with nature and our purpose and passion is to re-wild urban city dwellers in a practical, down-to-earth way, starting with daily habits and routines, bathroom cabinets, and make-up bags. If you know your moisturiser is full of foraged herbs from a biodynamic farm, you start relating to nature in a different way.

By syncing with the rhythms of Nature, mirroring your health, beauty and life choices with the seasons, we will cultivate a deeper connection between ourselves and our environment. The planet needs it, we humans need it.

Onolla is that...
A down-to-earth-place where I can share my measured, researched, informed knowledge with you.
Weaving world-class products, tried and trusted contacts, practitioners and rituals creating a unique line-up of the best products, self-care sets, topical collections and seasonal gift sets that embrace the rhythms of nature.
The Onolla Concierge
We're also unique in that we offer a completely bespoke collection of edits where our Founder Suzanne uses her expert knowledge to guide you to your health and wellness aspirations...