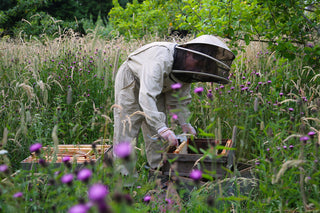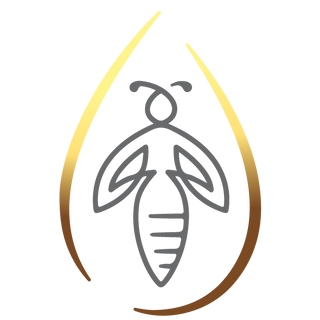 Therapi Honey Skincare
Steeped in ancient tradition, honey also holds the secret to beautiful healthy skin. Hailed as one of the oldest natural cosmetic ingredients, honeybees make this liquid sunshine from the sweet nectars of thousands of flowers, each visited for their unique medicinal and nutritious properties.
Only at Onolla
Our exclusive expert edit to help you get to know Therapi. This combination of hero products gives you the best sellers to try which naturally includes a full size cleanser, with an added gift with purchase - the Konjac Sponge plus two mini moisturisers so you can try them first before investing your full size favourite!
15ml Travel Size | £16.00
Mini Propolis+ Ultra Radiance Cream
The Propolis+ Ultra Radiance Cream is an intensely nourishing 24-hour moisturiser that enriches, plumps and illuminates to restore skin to its natural radiance and vitality.
Phyto-powered propolis, revitalising honey and rejuvenating extracts of rose and rosehip deliver a concentrated boost of antioxidants to give an instant youthful glow.

How to use: Warm in fingertips and gently press into face, neck and décolleté for luminous dewy skin. Use day/ night as required, or as a weekly leave-on mask.
15ml Travel size | £13.00
Rose Otto Honey Moisturiser
A deeply nourishing cream that captures the rejuvenating essences of rose otto and sandalwood to restore, calm and protect the skin.
Revitalising honey, vitamin-rich rosehip oil and moisturising shea butter hydrate and plump the skin to promote a soft youthful complexion.

How to use: Massage into face, neck and décolleté, pressing gently into skin for a beautiful healthy glow.
100ml & Standard Sponge £37.00
Rose Otto Honey Gel Cleanser + Konjac Sponge
With rejuvenating rose otto, brightening honey and purifying yucca extract, this non-foaming pH-balancing cleanser is supercharged with phyto-nutirents and enzymes to gently cleanse the skin and remove impurities. Leaves skin clean and refreshed without stripping, for a fresh revitalized complexion.
How to use: Massage into wet skin with fingertips or using a natural sponge. Rinse with warm water.
Why it gets Onolla's seal of approval
Honestly, this feels like the elixir of life for skin! Honey is an ancient remedy for healing and renewing the skin thanks to its unique and complex botanical composition. It's a wonder ingredient for all skin types, including sensitive.
Therapi use skin-loving, raw organic honey in all their products.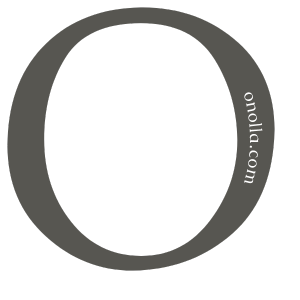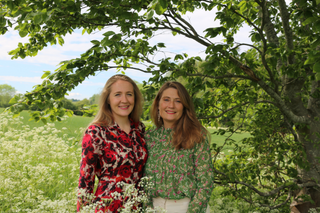 Founders
Tanya Hawkes, Founder & Formulator (pictured right) and her daughter Esme Hawkes, Co-founder & Creative Director
This dynamic mother & daughter duo combines beekeeping, biology, ecology and a shared passion and activism for the interconnectedness of natural ecosystems and the role humans play within these.
Tanya is a beekeeper, wildlife conservationist and budding botanist whose life's passion has been the study of nature. 'Growing up I always struggled with my skin - I found it would react to everything from perfume and make-up to washing powder' explains Tanya. 'As I learned to read ingredient lists I was shocked by the things companies were putting into beauty products'. So she started her own!

Esme's childhood was centred around nature. She tells us, 'I spent it playing outdoors in wild places and wide open spaces. Winter was snuggled up by a roaring fire; Summer would involve picking wildflowers and racing down country lanes, the air full with the buzz of insects. We were creatures of the earth, connected with the seasons and the movements of the sun'. Years later Esme went on to study Biology at university and fell in love with ecology and is fascinated by the interconnectedness of natural ecosystems and the role humans play within these.

'I see the regenerative farming and organic beauty movement as a pivotal piece to living in balance with nature, boosting our wellbeing and reversing climate change' says Esme and we could not agree more.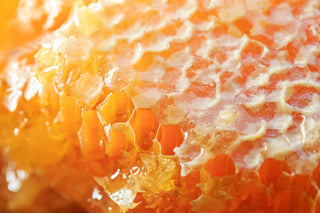 Formulation
Therapi's miracle ingredients from the hive are sustainably sourced, with love and attention given to the health and integrity of the honeybee colony.
As a natural humectant, honey holds water to the skin to keep it plumped, hydrated and deeply moisturised.
Its mild antibacterial properties purify the skin and regulate oil production to help reduce blemishes.
Mildly acidic, honey gently brightens the skin and works with the natural pH of the skin's microbiome to calm and soothe redness.
Renowned for its powerful regenerative properties, its complex mix of enzymes, vitamins and minerals deeply nourish and firm the skin, boost collagen and elastin synthesis, and prevent free radical damage. The result is glowing skin that radiates health and vitality.
More from the Therapi Honey Skincare Range ...