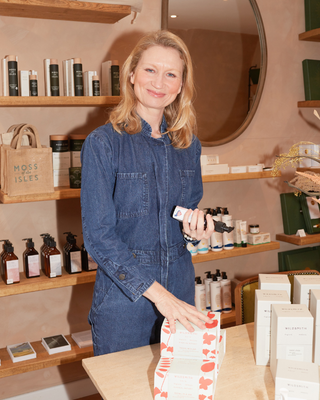 The personal, human touch...
Suzanne has helped numerous stressed professionals, harassed homemakers and exhausted celebrities to relax and reset, and her best-kept secrets and contacts are now available to you via her 1-1s, parties and concierge services.
After 25 years of researching all manner of health and beauty practices, Suzanne's Personal Shopping Services mine her decades of insider beauty knowledge along with her little black book (or should that be green?) of natural beauty and wellness maestros, offering clients a totally unique approach to their holistic health and wellbeing.
'I have been scribbling the names of practitioners and products on the backs of napkins, receipts and even people's hands at dinner parties for years!' says Suzanne 'Now I can do it via Onolla No more scribbling on napkins!'
Personal Shopping Services
Onolla does the work for you...
Natural Swap Shop
Book a 1-1 phone or video call with Suzanne and have her detox your bathroom cabinet swapping out the toxic , un eco and un sustainable nasties for best in class greener, cleaner alternatives to fit your budget and lifestyle.

£75 redeemable against minimum orders of £200.
Expert Recommendation
Finding the right practitioner for your needs can be like trying to find a needle in a haystack. Suzanne has been matching the right products, practices and practitioners, spas and retreats, to people for nearly thirty years. In this session Suzanne opens her contact book to you and recommending, introducing and fast tracking your appointment.

Prices are bespoke. Contact below for a complimentary pre consultation call and quote.
Onolla Trunk Show
Have an Onolla delivery home (or venue of your choice) with a visit from Suzanne. She will arrive armed with her best sellers, tips and techniques and set you and your guests up with an online account to ensure replenishment is easy and affordable. (We can even organise bringing the catering too - delicious wine and nibbles).

Prices are bespoke depending on group size and requirements. Contact below for a complimentary pre consultation call and quote.
The Works
Whether you're having trouble sleeping are wrestling with the menopause, have pregnancy-related questions, are suffering from stress and anxiety or simply need to overhaul your diet, The Works is a human MOT! An all-encompassing overhaul for ages, stages and issues from general health to the menopause. Includes Suzanne's recommended holistic options, experts, spas and retreats, and includes fast-track and practitioner introductions.

Prices are bespoke. Contact below for a complimentary pre consultation call and quote.

~ Kate Winslet ~

'I was initially suspicious of my teacher's floaty outfit and the rosepetals scattered on my yoga mat: you see, I struggle to get in touch with mychakras, or even listen to myself breathe for too long (I just start makinglists). After five days low and behold, it was happening. I was indeedrelaxing; the to-do lists in my head vanished'.
~ Claudia Winkleman ~

'I don't believe something has to feel bad for it to have a positive result. Suzanne had a tough task to find me somewhere that wouldn't make me scream 'NEVER AGAIN!'
~ Miranda Hart ~

'The next morning there is a spring in my step. I can conquer all'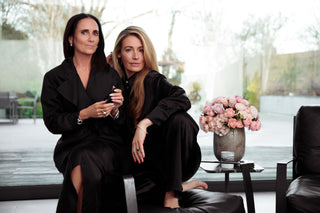 We are thrilled to welcome e11even fragrance oil and be the brands exclusive bricks and mortar store.  Uplifting, grounding, energising, calming e11even is a unique blend of exquisite nourishing...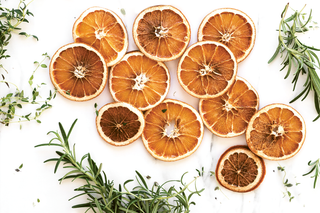 Simple DIY bath trick to reduce heart rate and cortisol levels